Reflections from Visitors and Volunteers to Ranong
Marist Asia Foundation welcomes Volunteers who come for 6, 12, 24 months and visitors who stay for a short time to help in our programmes in many ways.
Volunteer opportunities are open now for 2019.  Due to immigration and legal documentation to be a volunteer in Thailand preference now is given to volunteers who can come for a period of at least 6 months.
Each year we require 2-3 volunteers who can help in our English and Social Studies classes. Qualified Teachers are also able to help with teacher mentoring and training.
For more information download the Marist Asia Foundation Volunteer Application
Step 1 make contact. Step 2 complete application forms. Step 3 Skype conversation. Step 4. Letter of acceptance.
Click on the advertisement below to download and share with some of the stories below of our Volunteers and Visitors.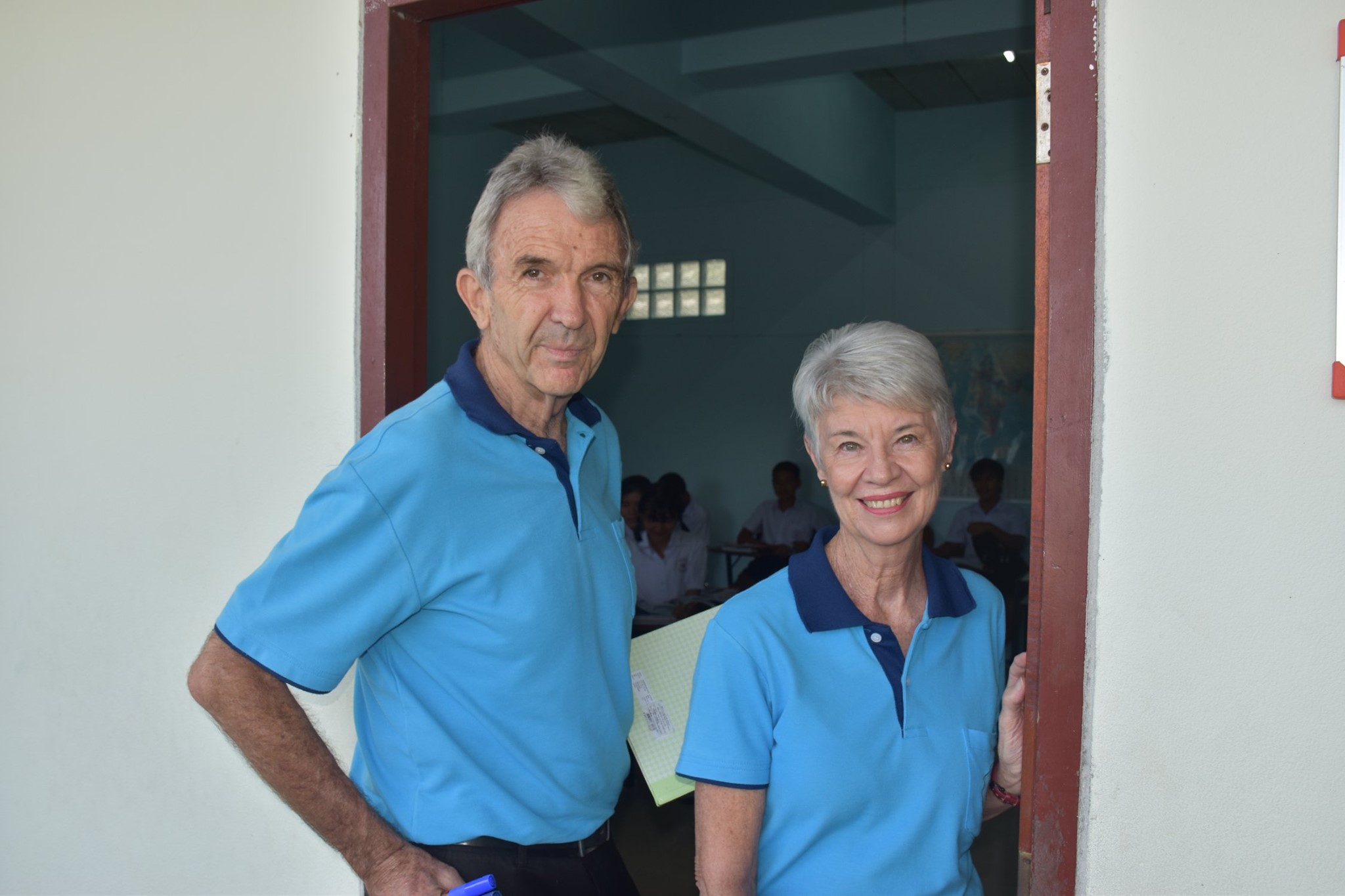 Sue and Glenn Roff were a Marist Volunteer Couple, both experienced teachers in Australia, who volunteered in 2019 – 2020. They supported the Burmese Migrant Secondary Programme, Australian Catholic University Online Diploma Programme, and the late afternoon Intermediate English Programme. Here is their reflection after they returned to Australia March 2020.